16th November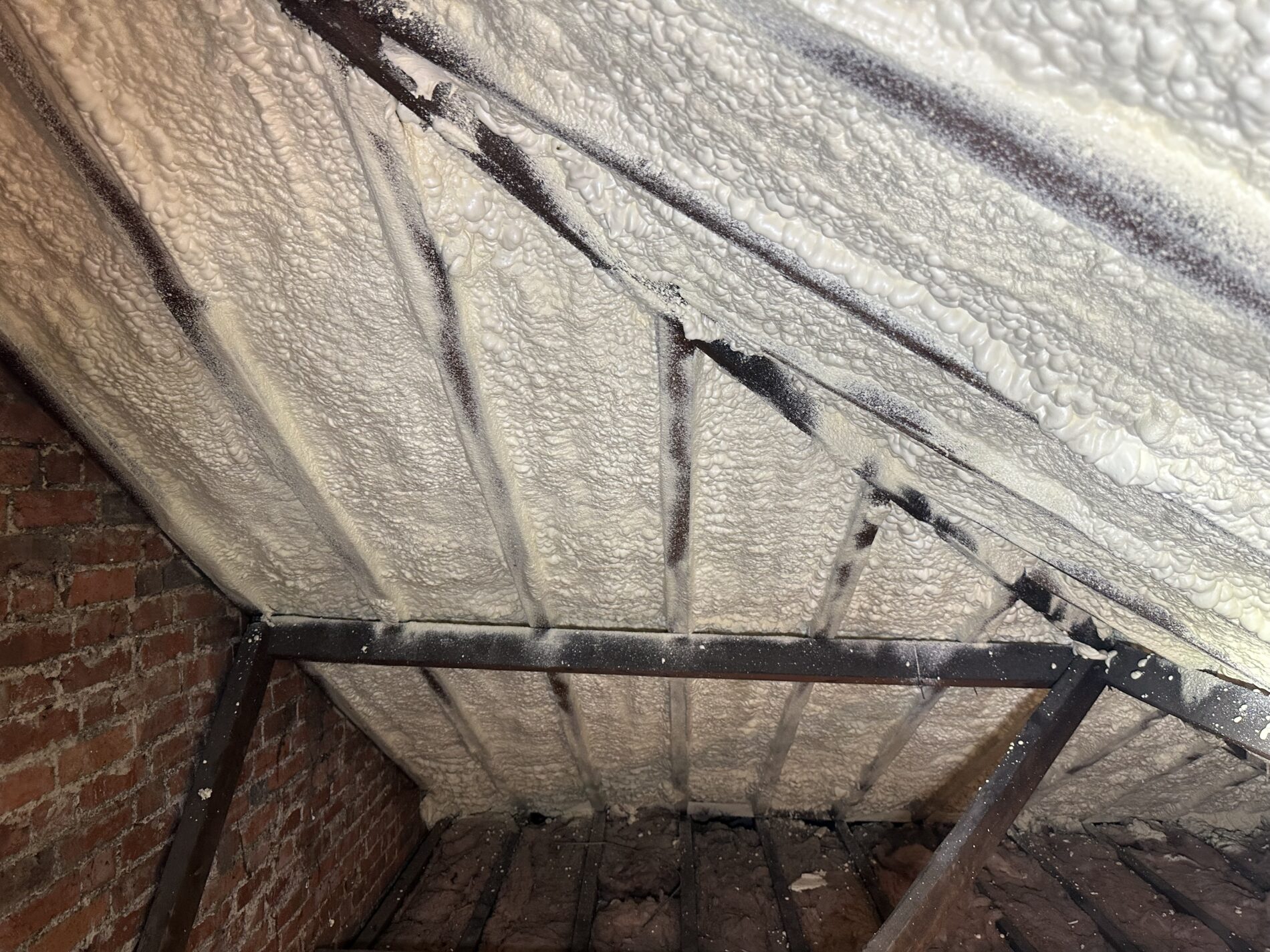 In recent weeks, we have surveyed around four houses that have had spray foam insulation installed. This shows that it is becoming more common in Wiltshire and Hampshire! So what are the problems and should you be worried? and what are the benefits of a spray foam insulation survey?
Well, let's just start by saying that this product is relatively new in the UK, although it has been around for quite some time in Canada and North America. Therefore, the full long-term affects on the UK housing stock are not yet fully understood. The RPSA carried out an in-depth analysis of spray foam in 2020 and was quite clear on their findings. Basically, spray foam should not be used on residential buildings in the UK. However, after a few choice emails from across the pond the RPSA guidance disappeared! The company sending those emails had sued another company in New York for $98 million the previous year. So it wasn't surprising that this guidance was erased rather quickly! Unfortunately, the spray foam industry rejoiced and said that all was well and that the surveying industry had gone back on their advice…. I'll let you decide the truth.
How are we affected?
Our environment is quite different to those mentioned earlier! It wont surprise you to know that we have a far wetter climate, which brings about a whole new set of parameters that need to be controlled.
Spray foam can cause rot in roofs that are not suitable for installation or where the installation has not been carried out correctly. What do we mean by suitable? You guessed it, old houses, built with breathable materials designed to allow the free passage for moisture through the building materials.
In early September we were involved in a legal claim looking at a Grade 2 listed building. The building had spray foam insulation applied to the underside of the roof. Unfortunately the roof timbers were decaying and due to the type of insulation. The only option for the home owner was to remove the entire roof! A total cost of £68,000.00.
Spray foam should never be applied to a listed building. This is illegal and homeowners and contractors will face fines and possible criminal proceedings.
Check with your mortgage provider first!
If you are buying a property that has spray foam installed, STOP! Check with your mortgage provider what there requirements are for lending. Inform your mortgage broker or conveyancer! And of course, get a full survey from a RICS building surveyor (like us)!
It may be possible for some mortgage companies to lend on a property with spray foam if it is considered low risk. This is not a quick assessment but can in certain cases be granted.
Our surveys looking at spray foam on a standard property is £750.00, but do be aware that the eventual outcome may be to remove the spray foam which can be a significant sum.
For further information, contact us.